Coinmama Review
Coinmama is a popular cryptocurrency exchange platform that allows users to buy and sell Bitcoin and other cryptocurrencies with credit or debit cards and with cash. It offers high daily and monthly spending limits, low processing fees, also several coins to choose from a dedicated support team.
How to Buy Bitcoin on Coinmama?
You can buy Bitcoin instantly with a credit card, with a debit card, or with a bank transfer.
1. Create your Coinmama account.
Register for Coinmama and confirm your email address to create your account. You can sign up here.
2. Get verified for purchase.
To create an order, you first need to complete verification. Firstly, click "verify account", then fill out the verification form and upload your personal details to complete the verification process and get approved for purchase. Of course, you can choose your ID type: Passport, National ID, Driver's License, or Residence Permit.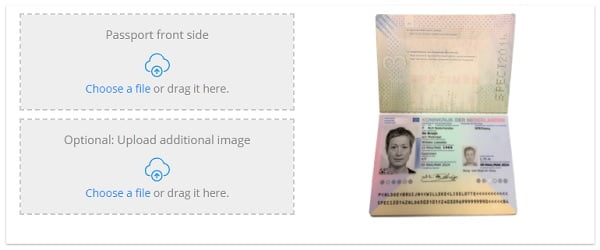 3. Place your order.
Log into your Coinmama account, select the Bitcoin amount you'd like to buy, and follow the steps to enter your Bitcoin wallet address and submit your payment.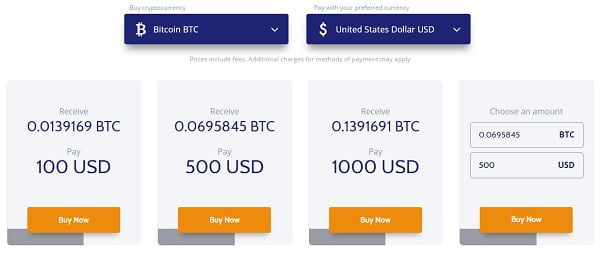 Buy Bitcoin with Credit/Debit Card
Buying Bitcoin with your credit or debit card is easy and quick. Certainly, Coinmama accepts payments via Visa and Mastercard.
Maximum daily amount – 7500 USD.
Processing fee – 5%.
Speed – instant.
Buy Bitcoin with Bank Account
Buying Bitcoin with your bank account is easier than ever. Simply register, get approved for purchase, and place your order. This method is currently available in most European Union countries and the United Kingdom using SEPA bank transfer and in the rest of the world through SWIFT.
Buying Bitcoin with a SEPA bank transfer allows for greater purchase amounts and lower fees than buying with credit or debit cards. Coinmama currently allows bank transfer purchases of up to 12,000 USD a day, and unlike credit and debit cards, there is no additional processing fee charged for bank transfers.
Buying Bitcoin with SWIFT bank transfer gives you higher spending options and much lower fees. Coinmama currently accepts orders of up to 30000 USD per day, with no processing fee on orders over 1000 USD, and a low flat fee on orders below 1000 USD.
Available Coins to Purchase
Coinmama currently sell Bitcoin, Ethereum, Litecoin, Bitcoin Cash, Qtum, Ripple, Ethereum Classic and Cardano.
The exchange rate is displayed in USD, EUR, GBP, CAD, and AUD but they accept all currencies. However, if you pay with another currency, your bank may charge an exchange fee.
You can join Coinmama's affiliate program and get paid in Bitcoin. Then you will have the most advanced tools that will allow you to generate commissions. Meanwhile, Coinmama offers a 15% commission for all your referrals purchases including all their future purchases. Also, you can review Coinmama referral activity on your Affiliate Dashboard.
Buy Crypto instantly and receive your coins in 10 minutes.

High limits with your bank account, up to 30,000 USD a day.

Also, there is an option to sell Bitcoin.

Exclusive support, they are always standing by to help.

Really safe way to buy Bitcoin.

Coinmama never stores your payment information.