FreeBitco.in Review
FreeBitco.in is one of the oldest and the best legit faucets that allows you to get free bitcoins. There is a chance to claim up to $200 in free bitcoins every hour just by solving captchas. Also, you'll get free lottery tickets and reward points with every roll. As well you can receive daily interest on your balance that you hold in your account, multiply your bitcoins in the HI-LO game, participate in the weekly lottery and win big prizes.
Solve the captcha, click the "ROLL" button, and earn free bitcoins. This can be repeated every hour. The price will depend on the number that you roll: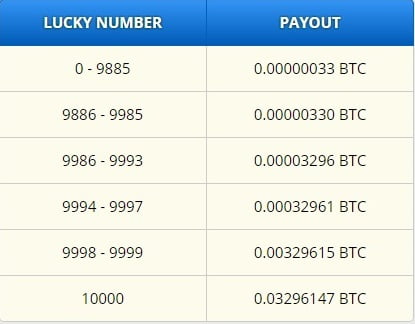 With every freeroll, you will get 2 free lottery tickets and 2 reward points. As well on the weekends, there are 4x more reward points to get: 8 reward points with your roll and 4 reward points with your referral roll.
The amount of bitcoins that you can win from faucet depends on the current bitcoin price.  When the price of a bitcoin goes down, the reward amount goes up. Therefore, you can win up to $200 in free bitcoins every hour, on each roll.
Participate in the weekly lottery draw and win big prizes. Receive 2 free lottery tickets for every FREE BTC roll you play, 1 ticket for every roll your referrals play and 1 ticket for every 0.00000500 BTC that you wager in the Multiply BTC game.
Use your free lottery tickets or buy some lottery tickets on the site. So you can win up to 1 BTC.
Redeem your reward points if you want for some great prizes:
Electronic

Gadgets

Hardware wallets

Gift cards

Free BTC bonus 

Lottery tickets bonus

 

Reward points bonus 
By playing a HI-LO game you can multiply your bitcoins up to 4,750 times. Just enter the Bet Amount, Payout, or Win Chance and click the "Bet Hi" or "Bet Lo" button.  Get 1 free lottery ticket and 1 reward points for every 500 satoshis that you wager and 1 free Golden Ticket for every 0.005 BTC that you wager. The maximum profit per Bet is 20 BTC.
You can review FreeBitco.in Hi-Lo game strategy on Youtube video Here: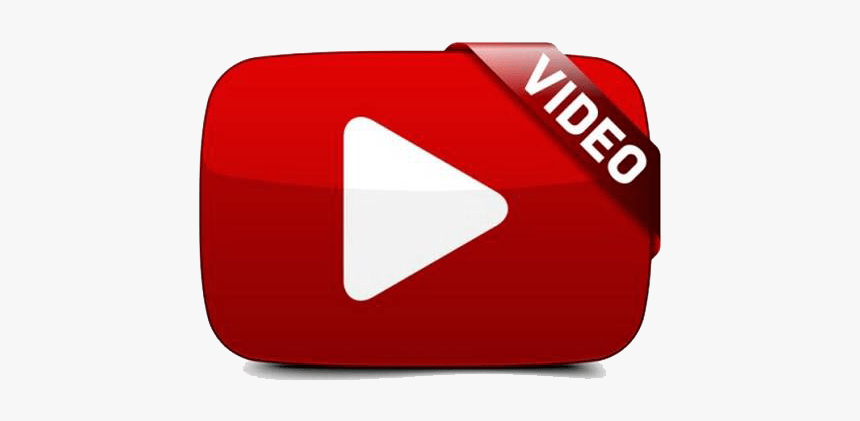 Earn BTC Without Doing Anything
To earn free BTC, you need to have at least 30,000 satoshis in your account. So start earning interest from the first day and you will be paid 4.08% interest on your balance. Therefore, you can earn passive income on your account balance every day.
Also, you will earn 25% referral commissions on your daily interest earned by your referrals. If your referral gets 200 satoshis in interest for a day, you may get 50 satoshis credited to your account for that day.
Bet on the latest events against other FreeBitco.in users and win a share of the prize pool. Early bets have a higher weight and will get a bigger share of the prize pool.
Get 1 free Golden Ticket for every 0.005 BTC that you bet. Also, get 1 free lottery ticket and 1 reward points for every 500 satoshis that you bet.
Golden Ticket – Win a Lamborghini
A lucky winner will drive home a Lamborghini Huracan LP 580-2  
HOW TO WIN 
STEP 1 – PLAY THE GAME
Head over to MULTIPLY BTC or BETTING and play the game.
STEP 2 – WAGER YOUR BEST
You get a FREE Golden Ticket with your winnings every time you wager or bet a total of 0.005 BTC.
STEP 3 – COLLECT GOLDEN TICKETS
Buy a Golden Ticket for 0.00025 BTC. You can collect multiple tickets for a higher chance of winning.
The golden ticket contest will run for 6 months. After the contest ends, a provably fair lottery drawing will be conducted to pick the lucky winner.
The lucky winner will win a Lamborghini Huracan LP 580-2 with delivery to the USA. However, if the winner wants the car in any other country, they will need to pay the excess shipping costs and any applicable taxes or fees. The winner can also opt to receive US$200,000, paid in Bitcoin using the exchange rate after the lottery drawing has been done. Necessarily, the winner of the lottery round must claim their prize within 180 days of the prize being drawn.
Wagering and Referral Contest
Participate in the monthly wagering and referral contest with $32,500 in total prizes.
To win the wagering contest with $21,600 in total prizes, you must rank in the top 10 users by wagering volume for the month.
Also to win the referral contest with $10,900, you may rank in the top 10 users by combined wagering volume of your referrals for the month.
You can review FreeBitco.in wagering and referral contest winners list on the "Contest" section. The prizes will be paid out in BTC converted from USD at the current exchange rate after the contest ends.
Affiliate program pays very high commissions for referring users to FreeBitco.in.
Also by referring users, you will earn free bitcoins from referrals for life:
 50% commission on all faucet claims; 

 0.25% commission on "HI-LO" gameplays;

 25% commission on daily interest earned;

 1 free ticket to the weekly lottery every time your referral plays a free roll;

 1 reward points for every FREE BTC roll your referrals play;
You can review FreeBitco.in referral activity on the "Refer" section. Referral commissions are added to your account balance in real-time. Also, statistics are updated every hour.
There is a minimum withdrawal limit of 0.0003 BTC. Also here is a choice from 3 withdrawal methods:
1. Auto – Every Sunday, no transaction fees.
2. Slow – 6-24 Hours, transaction fees 0.00003112 BTC.
3. Instant – 15 Minutes, transaction fees 0.00038577 BTC.