FreeBitco.in is legit. To get some useful tips and learn various ways to make free bitcoin every hour on the FreeBitco.in site, such as tips and tricks on how to play a provably fair hi-lo game, please read this FreeBitco.in Review:
FreeBitco.in is a legit site that is one of the first to appear in the world of bitcoin, is successfully running its business, and has been paying bitcoins to its members up to now. Also, this site is now one of the most popular and trusted bitcoin earning sites. Above all, here you have the opportunity to earn free bitcoin without any special skills as required by some other sites that pay bitcoin for certain work done. So, here you can get quite a good amount of bitcoins once an hour just by solving captchas. Also, Freebitco.in offers many different other ways to get bitcoins like free lottery tickets, reward points, games, contests, and much more. In addition, you can use this website for bitcoin investment, because you get interest every day from the coins you have in your account.
To get free bitcoin every hour from the faucet, you will need to solve the captcha and click the "ROLL" button. So, the higher number you spin, the more bitcoins you will get. Of course, this can be repeated every hour.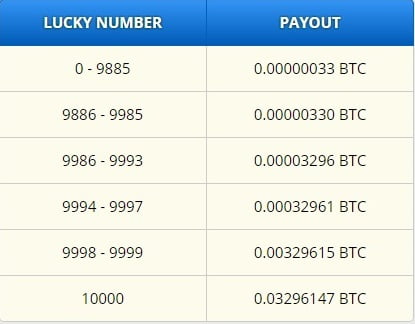 Also, with every roll, you will get not only bitcoins but also free lottery tickets and reward points. Usually, with each spin, you will be given 2 lottery tickets and 2 reward points. Also, you will receive a 50% commission from your referrals roll on their earned bitcoin, 1 lottery ticket, and 1 reward point. However, sometimes, most often on weekends, the amount of winnings is increased 4 times. Of course, you will be notified in advance by e-mail about these and other promotions.
Importantly, the amount of coins won from a faucet depends on the price of bitcoin at that time. For example, if the price of bitcoin goes up, the number of your winning coins will be lower.
But still, you have a lot of chances to win up to $ 200 in bitcoins with each turn of the faucet. Because you can try your luck once an hour, every day. However, even if you don't win the top prize, you'll still get a free bitcoin every hour with every spin.

So, by participating in the weekly lottery you have the chance to win big prizes. However, in order to participate in the lottery, you must have lottery tickets. Thus, you can get these tickets for free from the faucet and by playing games. Also, you can buy inexpensive multiple tickets as 1 ticket costs only 1 satoshi. So, if you have some coins earned, it is worth trying to enter the lottery with the tickets you have bought, as you can win a really big prize. Also, it is good to know that Freebitco.in select 10 winners each week. You can review Freebitco.in lottery winners on the "Lottery" page.

As written above, you could get free reward points from the faucet by rotating it every hour. Also, you can get reward points by participating in the HI-LO game for every 500 satoshis, whether you win or lose you will still get 2 free reward points. Additionally, you can receive reward points for your referrals activities.
Of course, you can redeem your reward points if you want for some great prizes:
Electronic

Gadgets

Hardware wallets

Gift cards

Free BTC bonus 

Lottery tickets bonus

 

Reward points bonus 

FUN tokens bonus (NEW)

Wheel of Fortune bonus (NEW)
Also, if you want, you can exchange reward points to satoshi with an exchange rate of 1 to 1 which will be added to your account.
Once you have earned some bitcoins, you can try playing the provably fair HI-LO game multiply them up to 5 times in one roll. Just enter the Bet Amount, Payout, or Win Chance and click the "Bet Hi" or "Bet Lo" button. So, if you bet 500 satoshis in this game, you will get 1 lottery ticket for free. Also, by playing for 50,000 satoshis, you will receive 1 free Golden Ticket. Also, you should know that by playing this game you can win really very large amounts of coins that can reach up to 20 bitcoins.
You can review FreeBitco.in provably fair Hi-Lo game strategy on Youtube video Here: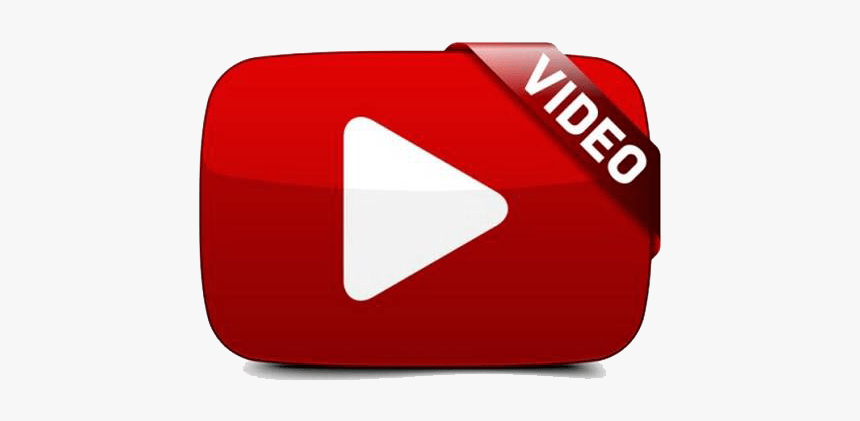 Earn BTC Without Doing Anything
To earn free BTC, you need to have at least 30,000 satoshis in your account. So start earning interest from the first day and you will be paid 4.08% interest on your balance. So, just by keeping bitcoins in your account, you can earn passive income on a daily basis.
Also, you will earn 25% referral commissions on your daily interest earned by your referrals. So, if your referral has bitcoins in his account and receives 100 satoshis per day, then you will get 25 satoshis which will be added directly to your account.
By placing bets on predicting events against other participants, you can win the relevant share of the prize pool. Also, if you make bets earlier, they will have a higher weight and will get a bigger share of the prize pool.
You will get 1 free Golden Ticket for every 0.005 BTC that you bet. Also, for every 500 satoshis who participate in the bets, you will receive lottery tickets and reward points. You can review Freebitco.in betting lists on the "Betting" page.
Golden Ticket Contest – Win a Lamborghini
FreeBitco.in offers a unique contest for users where you can win a Lamborghini Huracan LP 580-2. If you want to take part in this contest, you should get some golden tickets.

HOW TO WIN 
Firstly – PLAY THE GAME
Go to the "Multiply BTC" section and play the provably fair HI-LO game. Also, go to the "Betting" section and place your bets.
Secondly – WAGER YOUR BEST
You get a FREE Golden Ticket when you play the provably fair HI-LO game or participate in betting for every 0.005 BTC spent.
Thirdly – COLLECT GOLDEN TICKETS
You can buy a Golden Ticket for 0.00025 BTC. To increase your chances of winning, you should earn as many tickets as possible. The content of Golden Tickets lasts for 6 months. At the end of the contest, a lottery spell will select the winner.
So, the lucky winner will win a Lamborghini Huracan LP 580-2 with delivery to the USA. However, if the winner wants the car in any other country, they will need to pay the excess shipping costs and any applicable taxes or fees. Also, the winner can opt to receive US$200,000, paid in Bitcoin using the exchange rate after the lottery drawing has been done. Necessarily, the winner of the lottery round must claim their prize within 180 days of the prize being drawn.
So, you can Get FREE SPINS every day in FreeBitco.in promotional emails. Want to know how to Claim Free Spins to Win a Rolex or $15,000 in Free BTC?
Firstly, Subscribe to FreeBitco.in Promotional Emails.
Secondly, a promotional email will be sent to your email with a link to claim free spin at the bottom. You must click on this link.
Finally, you will be redirected to the page with a Wheel of Fortune. You have to spin the wheel and then you win a prize that will be instantly transferred to your Freebitco.in account.
Wagering and Referral Contest
Also, you can participate in the monthly wagering and referral contest with $32,500 in total prizes.
Above all, to win the wagering contest with $21,600 in total prizes, you must rank in the top 10 users by wagering volume for the month.
Most importantly, to win the referral contest with $10,900, you may rank in the top 10 users by the combined wagering volume of your referrals for the month.
After that, you can review FreeBitco.in wagering and referral contest winners list on the "Contest" section. Meanwhile, you will receive the prizes in BTC converted from USD at the current exchange rate after the contest ends.
It's fun to know that FreeBitcoi.in has a very good Affiliate program that offers great referral commissions. So, if you invite new members to this site, you will receive commissions for their activity not only in bitcoin but also in tickets as well as in reward points for unlimited time. Promote your Freebitco.in referral code and get these commissions:
 50% commission on all faucet claims; 

 0.25% commission on provably fair HI-LO gameplays;

 25% commission on daily interest earned;

 1 free ticket to the weekly lottery every time your referral claims from Faucet;

 1 reward point on every click of the faucet that makes your referral.;
Of course, you can review FreeBitco.in referral activity on the "Refer" section. Certainly, referral commissions are added to your account balance in real-time. Also, statistics are updated every hour.
There is a minimum withdrawal limit of 0.0003 BTC. Meanwhile, you can choose from 3 withdrawal methods:
1. Auto withdrawal method – waiting time is every Sunday. Also, there are no transaction fees.
2. Slow withdrawal method – waiting time is 6-24 Hours. Also, transaction fees are 0.00003112 BTC.
3. Instant withdrawal method – waiting time is 15 Minutes. Also, transaction fees are 0.00038577 BTC.