Tomy Game Review
TomyGame is a bitcoin-based game to discover and play a lot of Mini Games inside. Earn free bitcoins by playing mini-games,  from bitcoin generator, also don't forget to claim your daily bonus. Whatever your age, you will find what you love.
Collect free satoshi from the generator every 1 Hour or sooner.
Play more and do collects to find new STARS!
You can find up to 3 STARS every day!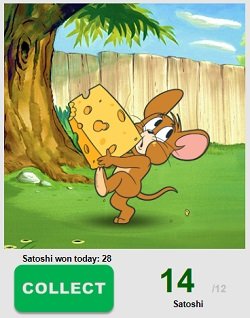 Explore Duck!
Discover All 5 boxes to find the correct duck and get the prize.
STARS can be used to rent new players!
Make sure you have enough starts to change your player.
Jerry has a small capacity, but it is faster than Tom.
Tom has a larger capacity, but it is slower than Jerry.
Big Dog has a larger capacity and is faster than Tom and Jerry.
Players for stars will remain 2 days only, 
then will switch back to Jerry player as default.
Tom and Jerry players will remain for a lifetime.
Claim your daily bonus from 3 gift boxes.
Each gift box has different prizes.
Play and Dig your garden to win nice gifts!
Possible Gifts : 
Gift               Chance
Nothing           35%
5 Satoshi         35%
100 Satoshi     20%
500 Satoshi       5%
1 Star                  5%
When you collect satoshi, from time to time you also get some food.
Do more collects to find more Food!
Some food you can find up to 5 items every day!
Feed your player and you will get a bonus in satoshi when your player's health is full.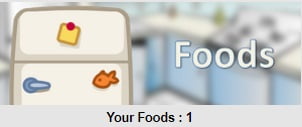 If you want Grand to clean, click the link.
Sometimes you need to click the link 2 times.
Work will expire in 25 minutes and you can click the link again. 
What to do in order to claim rewards from Campaigns:
Pickup any Campaign, review Tomy Game ads, wait for timer for some seconds, and click on the picture to claim your reward.
You get 20% of your referral collects for a lifetime! 
Withdraw options: FaucetPanel or Bitcoin Wallet.
When your account is New, your minimum withdraw is 5,000 satoshi.
Also when you total receive 10,000 satoshis, your minimum withdraws will be 100 satoshis.
Watch video tutorial how to play Tomy Game:
Join Tomy Game and Start Earning Free Bitcoins Now: